Marilyn Johnson, Contemporary Abstract  Expressionist Artist

Nashville, Tennessee  

Marilyn Johnson, Abstract Artist  -- Nashville, Tennessee -- Email: info@marilynjohnsonart.com

www.marilynjohnsonart.com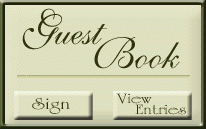 Minnesota native, transplanted Floridian and longtime Nashville resident, Johnson first painted as a Vanderbilt University undergraduate in a course taught by Nashville Artist Arthur Orr. 

She returned to painting several years later in 1990, taking a watercolor class taught by Susie Van Riper at The Art Store in Nashville's Green Hills. A season under the tutelage of Watercolorist Barbara Wallace in her studio and Thai Artist Wattana Wattanapun at Watkins Institute led to her most intense and directed study in workshops by Artist Anton Weiss.

Her love of art has been lifelong, continuing through stints living in Triberg, Germany; Paris, France; Salzburg, Austria; Washington D.C.; Gainesville, Florida (studying at the University of Florida's Graduate School of Journalism and Communications); and Nashville, Tennessee (writing for Billboard Publication's Amusement Business and later 20 years planning high-profile meetings and events). 

Artists Anton Weiss, Hans Hofman, Richard Diebenkorn, Helen Frankenthaler, Arshille Gorky, Willem de Kooning and Paul Klee inspired along the way.

She was represented by Atlanta's Abstein Gallery from 1995 until 2005 when the gallery closed at the death of friend, mentor, and gallery owner Paul Abstein. Current representation includes Midtown Gallery in Nashville and Watson Gallery in Atlanta.

Her work is in residential and corporate collections in California, Georgia, Florida, Massachusetts, Michigan, South Carolina, Pennsylvania, and Tennessee. It has also been on the sets of television series and movies, including Lifetime's Drop Dead Diva (2009), and the silver screen's A Preacher's Kid (2010).

Marilyn Johnson, Abstract Artist